Bullying Prevention For Teachers Online Training Course

WE HIGHLY RECOMMEND THAT YOU DOWNLOAD CHROME BEFORE TAKING THE COURSE FOR THE BEST EXPERIENCE.
This Bullying Prevention for Teachers online course addresses legislative bullying prevention training requirements for school staffs.
The course will:
1. define bullying as prescribed by law,
2. give an overview of state legislative requirements,
3. provide teacher and staff training on responding to bullying and
4. will give guidance to the district, school and staff responsibilities as defined by legislation.
In addition to legislative requirements participants will also learn:
Direct Response to Bullying using AEIOU Strategies for responding
Research on
where bullying occurs
hot spots for bullying
boys who bully
girls who bully
at risk groups for bullying
cyberbullying
Strategies for
preventing bullying
eliminating bullying on the playground
eliminating bullying in classrooms
eliminating bullying in schools
Bullying Prevention for Teachers Online Course results in a Certificate for Professional Development Hours and Completion upon passing course quiz.
---
Bullying Prevention for Teachers
Call 951-245-6970 for School, District or County Discounts for multiple teachers.
For more information download the Bullying Prevention for Teachers flyer.
---
After purchasing the course return to this page and sign in to begin course.

The online course concludes with a 25 question quiz. Upon passing the quiz each participant will receive a Certificate of Completion for professional development hours and  an Open Badge.
In order to gain access to this course you must register as a user in our system so that a completion certificate will be issued.  A guest checkout will not give you access to the course as you need a login and password to gain access.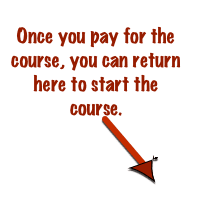 ---