RBL Webinar Molly Stenberg, RD Montana Team Nutrition Program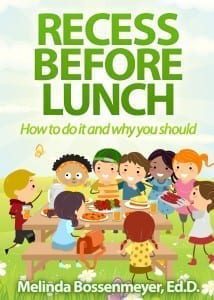 As you may know I'm a retired principal but I'd be the first to admit that changing the education system is a lot like turn a huge cruise ship in a small harbor. Possible but not probable and it requires lots of maneuvering.
However a few brave principals across the nation are doing just that and bringing a long standing school tradition to an end. They are advocating recess before lunch.
And in doing so they are getting some amazing results. Kids eat more, waste less food, return to class calmer, behave better and as a result, instruction time is increased.
You might be wondering, "So exactly what is recess before lunch?" Basically it is where kids go to recess first and eat lunch later.
---
 Recess Before Lunch Podcast
---
Benefits of Recess before Lunch Programs
I've prepared a short PowerPoint presentation to go along with this article and in that presentation I talk about the benefits of Recess before Lunch.
Let's begin with a few of the benefits of Recess before Lunch:
Improved cafeteria behavior.
Calmer more relax students in the cafeteria.
Students returning to classroom calmer and ready to learn.
Drink more milk.
Students throw away less food.
Students eat more.
Fewer discipline problems.
Fewer visits to the school nurse.


---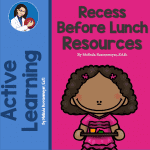 Download: Research Paper – In members area
Recess Placement Prior to Lunch in Elementary Schools: What are the Barriers?
---
"What schools are saying about Recess before Lunch Programs"
Let's hear what a couple of principals have to say about recess before lunch. Principal Peters from McKinley Elementary School in Tacoma, Washington observed the following results from the recess before lunch program.
"By having recess before lunch, our students make better choices about what they eat. They eat more and always drink their fluids. It's easier to settle them down into the classroom after lunch." (Action for Healthy Kids
)
Another principal from Highland Park Elementary School reported, "we have noticed less time wasted in transition. Students are calmer, more settled, and ready to begin learning when they come off the playground."
Teachers too were asked about how Recess before Lunch was working in their schools.
"We have more uninterrupted teaching time," one teacher commented. "There are fewer fights on the playground and we're seeing better classroom behavior." Teachers acknowledged that they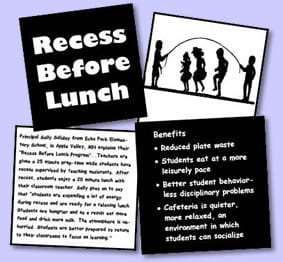 had observed that students are not rushing through lunch to get to recess anymore.
Kids seemed the most pleased about the new schedule. "I get to soccer sooner; we get to play before lunch now." one child noted, "If you eat before recess you get a tummy ache." And just another stated, "It takes off all your energy so you aren't moving around so much at lunch."
Principals also voiced their need for hard research before implementing a new program like Recess before Lunch. Here are some research results from studies that identified some of the benefits. Children ate 24% more food, wasted 30% less food, consumed 8% more calories, consumed 35% more calcium and 13% more vitamin A.
---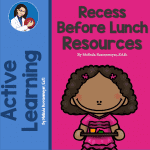 Download: Research Study  In members area.
"Research findings on Recess before Lunch Programs"
---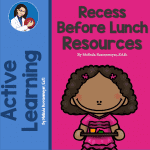 Steps to implementing a Recess before Lunch Program
The next section of this article will provide you with some online resources to consider in making your decision and also some suggested steps to follow in implementing a Recess before Lunch Program.
---
For additional resources on Recess before Lunch programs visit Recess before Lunch: A Guide to Success
, at the Montana Team Nutrition Network. Recess Before Lunch Can Mean Happier, Healthier Kids
from Education World's Administrator Center includes ideas for making the change to recess before lunch.
---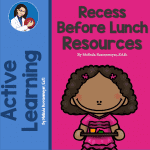 Recess Before Lunch Articles, Research and Information
Lunch, Recess and Nutrition
Barriers to Recess Placement Prior to Lunch in Elementary Schools
School Health Committee Report
Benefits of Recess Before Lunch-Creating A Healthier Classroom
Recess Before Lunch Fact Sheet
Best Practices for Research Before Lunch
Effects of the Reverse Lunch Schedule
Modifying Recess Before Lunch
Recess Before Lunch Toolkit
Play First Lunch Toolkit
Recess Before Lunch Handout
Recess Before Lunch : It Does Make a Difference ppt
Relationships of Meal and Recess Schedules to Plate Waste
Scheduling Recess Before Lunch Proves Itself
These curated articles, research and tools are available in the members area.