Peaceful Playgrounds School Playground Grants
Peaceful Playground has numerous resources to assist you in writing your school playground grants.
The Peaceful Playgrounds Program Kit includes several activity guides, rule books, program overview video, problem-solving strategies, and permanent game and activity designs painted on blacktop.  Peaceful Playgrounds unique games are created using our easy-to-use playground stencils.
An ideal program to assure funding of your school playground grants and a (PEP) physical education grant.
Add the Equipment Package to fully implement the Peaceful Playgrounds Program.

Community Transformation Grants

Grants support the implementation, evaluation, and dissemination of evidence-based community preventive health activities. Playground markings are a popular intervention strategy for childhood obesity.
Ten Tips to Getting Your Grant Funded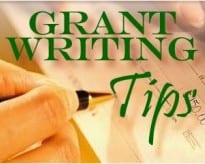 A grant is a monetary award given by a government agency, foundation, corporation, or other entity to another body in order to plan, implement or operate a particular program or fund a particular project. Learn how to get your playground grant funded.  Now available in our membership area.
Free Webinar – Grant Writing For Beginners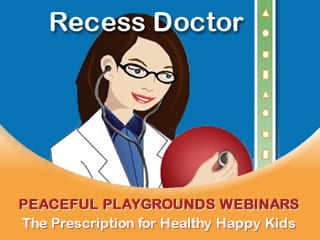 Don't miss this opportunity to hear practical advice from an experienced and successful educational grant writer. Dr. Bossenmeyer's grant writing has secured more than $10 Million in funded educational grants. Visit our Webinars page to register for this free grant writing training!
Grant Writing Templates DOWNLOAD
Ideal templates to use for Company or Foundation Grants. Download a copy of our Program Grant Writing Templates and get a head start on writing a successful proposal for implementing the Peaceful Playgrounds Program in your own school.  4 Winning Grants and 3 templates for writing a Peaceful Playgrounds, Fundamental or We Count Pedometer Walking Program Grant.
Winning Grant-Community Partners for Health Grant
Winning Grant-Community Foundation Grant
Winning Grant-Eagle Foundation Learning Grant
Winning Grant-Action Plan for IAHPERD State Grant
RESEARCH BASED – NCLB COMPLIANT
Sharing Success Program Recipient

Golden Bell Award Winner – Safety

PRINCIPALS REPORTED:
Reduced Playground Injuries . . . . . 67%

Reduced Bullying incidents . . . . . . . 66%

Children More Physically Active . . . . 87%
Playground Funding Sources
21st Century Learning

Healthy Start

Physical Activity

PA and Nutrition

School Age Child Care Development

After School Education and Safety Programs
School Playground Grant Writing Resources
Looking for more information on grants and resources? Check the Grants Clearing Houses below or sign up for our free monthly Peaceful Playgrounds Grants Newsletter which are full of current funding opportunities.