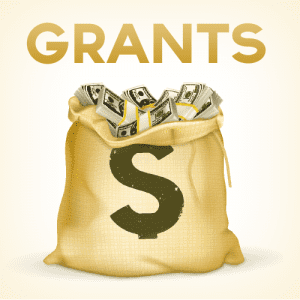 School Playground Grants
Use this listing of school playground grants to secure funding for your school playground. Planning a school garden? Check out our listing of school playground grants for school gardens as well. Additional materials for writing your grant are available on our grants resource page to assist you.
Do you need some sample grant templates for writing school playground grants?  Fill out the form below and sample grants will be delivered directly to your email address on the spot.
Organization: Walmart
Website: http://foundation.walmart.com/apply-for-grants/state-giving
Purpose: Support health and wellness in communities
Funding Cycle: 2 times per year in Jan and June  The State Giving Program application is currently closed.  The application will reopen on August 29, 2016.
Amount: $25,000- $250,000
Eligibility: organizations with a current tax-exempt status under Section 501(c)(3) of the Internal Revenue Code
Shade Structures
Organization: American Academy of Dermatology
Website: https://www.aad.org/members/volunteer-and-mentor-opportunities/shade-structure-program
Purpose: Purchase of permanent shade structures designed to provide shade and UV ray protection for outdoor areas.
Funding cycle: Check website
Amount: $8,000
Eligibility: Schools, non-profits. Applicants must demonstrate an ongoing commitment to sun safety and skin cancer awareness by having a sun safety/skin cancer awareness program in place for at least one year prior to application.
Contact info:shadestructure@aad.org
Trees
Organization: Fruit Tree Planting Foundation
Website: http://www.ftpf.org/fruittree101.htm
Purpose: Brings fruit tree orchards to schoolyards so students can improve the quality of air and water while creating a source of tasty snacks for decades to come. Provides 20-25 trees on school grounds, including materials, installation, and on-site curriculum.
Funding cycle: Check website
Amount: 20-25 trees
Eligibility: Nonprofits, schools, and government agencies.
Contact info:info@ftpf.org
Organization:The Mile High Million
Purpose: Cool Schools Tree Program provides assistance to public, charter, and
private schools located in the Denver metro area in getting free trees for their schools. Includes Project Learning Tree (PLT) teacher workshops and tree care workshops.
Funding cycle: Check website
Website: http://milehighmillion.org/pages/section/programs/cool-schools-tree-planting-program
Amount: Unspecified number of trees
Eligibility: Schools in Adams, Arapahoe and Douglas counties
Contact info:denvertrees.education@denvergov.org
Garden Grants/School Nutrition Grants
Bullying Prevention Grants
Organization: The Creative Coalition And WE
Website: https://community.wwe.com/diversity/programs/be-star
Purpose: Is Your Organization Taking A Stand Against Bullying? Would Additional Funding Help Take Your Efforts To Another Level?
Funding Cycle: Annual ( 11-01-2013) Check in fall of each year
Amount: $25,000.00
Questions?  BeaSTARAlliance@wwecorp.com or Bhorvath@thecreativecoalition.org.
Organization: Do Something.Org
Website: http://www.dosomething.org/grants/seed-grants
Purpose: This is the perfect summer project for the student activists in your classroom. Do Something is offering seed grants for community action projects that focus on a variety of issues, from the environment and education to bullying and mental health. The grants can be used to get project ideas off the ground or help expand existing programs.
Funding Cycle: Weekly
Amount: $500.00
General Capital Improvements