The We Count Walking Program uses pedometers as an aid to kids in fighting fat. The complete program kit ensures your success with the We Count! Walking Program. Each set includes 12 Student pedometers, 1 Teacher pedometer, progress charts, certificates, logs, newsletters and motivational stickers. The program's design is based on research that indicates that inexpensive step-counting devices (pedometers) motivate and educate kids to walk and be more active, thereby impacting the alarming number of overweight children. This innovative new program  is designed to get kids fit with the slogan, "Get Fit, Don't Sit".
Research shows that for an average person, walking an additional 5,000 to 7,000 steps a day has significant health benefits, cutting the risk for diseases such as cancer, diabetes, osteoporosis and heart disease.
The "We Count" Walking Program comes complete with teacher materials to support cognitive development in the areas of physical activity, nutrition, and concepts related to combating obesity.
1. New Songs in Motion Cadence CD
The We Count Student Walking Program now includes fun new cadences recorded specially to get kids running.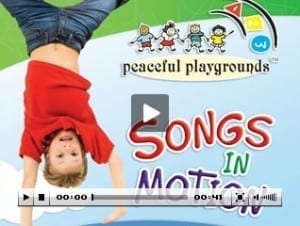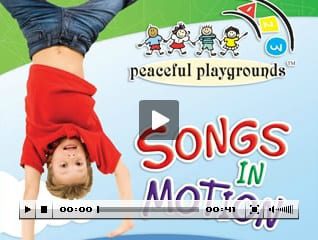 Everywhere I Go
As We March Both Near and Far
A Little Run
Engineer, Engineer, Running Down the Road
Up In The Morning
One Mile
Gotta Move
We Never Stop
One Lap
I Count
When My Granny Was 91
Eleven fun songs to run to, that promote physical activity.
[/fusion_toggle]
2. Parent & Student Fitness Education
Student and parent newsletters cover topics such as:
Student and parent newsletters cover topics such as:
Getting Started Moving; Activity Choices;
Walking Tips;
Benefits of Physical Activity;
Calories: How Much is Enough?;
Portion Sizes: Am I Eating too Much?; and
When Bigger is Not Better: Portion Sizes.
3. Curriculum Materials for Physical Activity and Nutrition
 Meets Federal Criteria as a Promising Practice in Afterschool Programming.
Peaceful Playgrounds was a highlighted program in the curriculum category for the Promising Practices in After School Programming List Serve.
Peaceful Playgrounds is a physical activity program that has shown to decrease playground injuries, decrease bullying, and increase children's physical activity levels.
We Count Pedometer Wellness Program
National Award Winning Program.
We Count Pedometer Walking Program receives a Promising Practice in After School recognition.
Download the pdf below
Promising Practice in After School – 56kb – 3 Pages  

Need tracking tools for walking programs?  Looking for motivating incentives to walk or jog?  They are included in our We Count Walking  Curriculum Kit.  It includes a bulletin board, mini-lessons on nutrition and physical activity, step logs, certificates, stickers, benchmark materials and many other parts.

American Heart Association Recommendation
Overweight children are more likely to be overweight adults. Successfully preventing or treating overweight in childhood may reduce the risk of adult overweight. This may help reduce the risk of heart disease and other diseases.
California Obesity Prevention Initiative
Along with SPARK, four schools are participating in the Peaceful Playgrounds Program that is designed to increase activity before school, during recess/lunch, and after school. Peaceful Playgrounds also teaches social skills and conflict resolution. An evaluation is being conducted in a sampling of schools.
 We Count Pedometer Walking Program  Alignment with Physical Education Standards


Why not request a We Count! Product Brochure for your school or one of your colleagues? Looking for funds to implement our program in your school? Download our Grant Template.

San Diego County Office of Education

Instructional Television Presentation, Shaping Up: It's Elementary

Solutions for Childhood Obesity

PEP Grant Components.
SPARK and Peaceful Playgrounds.
View this 30-minute program…
Thanks for sending the Promote Peace bracelets so soon. My Peace Patrol is wearing them with pride. It helps identify who is on duty each day and helps instill a sense of camaraderie among those who are serving such an important role on the playground. I appreciate your making them available… – Grant K-8 Magnet School – San Diego