A few brave principals across the nation are bringing a long-standing school tradition to an end. They are advocating
Recess Before Lunch
. Recent research shows the number of schools implementing Recess before Lunch is rapidly growing. Kids eat more, waste less food, return to the class calmer, behave better and as a result, instruction time is increased. Sounds great but implementing Recess Before Lunch can be tricky. Attend this on-demand webinar where we share 5 steps to prepare staff, students, and parents for successful implementation.
"How do I get started?  Some of the best information available online can be found at Peaceful Playgrounds…" – National Education Association
Course
A few brave principals across the nation are bringing a long-standing school tradition to an end. They are advocating Recess Before Lunch. Recent research shows the number of schools implementing Recess before Lunch is rapidly growing.
Goals:
1. Understand the definition and benefits of Recess Before Lunch.
2. Understand the obstacles administrators face when implementing Recess Before Lunch
3. Understand the research behind changing to a Recess Before Lunch Schedule.
Course Description:
The course is divided into 4 sections:
Section 1- This section talks about a definition of Recess Before Lunch and provides comments from various points of view including the principal, a teacher, a student and a parent.
Section 2- This section looks at the research behind Recess Before Lunch (RBL) and why it is growing in popularity. It also looks at a SHIPP study providing data on the implementation of Recess Before Lunch across the country.
Section 3- This section is called "How do I get started?" This section looks at the barriers faced in trying to change this long standing tradition. You will also explore some comments made by administrators, teachers, and parents about RBL.
Section 4- This section looks at the steps to implementing RBL. Each step takes into consideration the concerns voiced in section 3 and how to overcome them from the perspective of the administrator, the teacher, the parent, and students.
Target Audience:
The Recess Before Lunch Training is designed to introduce administrators, teachers, substitute teachers, physical educators, parents, after-school personnel, and playground supervisors to changes and strategies for implementing Recess Before Lunch.
Learning Materials:
The following learning materials are available for download at the conclusion of the course:
Recess Before Lunch Action for Healthy Kids Handout
The Relationship of Meal and Recess Schedules to Plate Waste Study
Barriers to Recess Placement Prior to Lunch in Elementary Schools
Scheduling Recess Before Lunch Proves Itself
Benefits of Recess Before Lunch Fact Sheet
Recess Before Lunch Does it Make a Difference?
Instructor
Melinda Bossenmeyer, Ed.D. holds a doctorate in Educational Leadership from U.C.L.A. She has an MS and BS in Kinesiology from California State University Fullerton. She holds a K-12 teaching credential in Kinesiology and Health. She holds a K-16 Administrator Clear Credential from UCLA.
Dr. Bossenmeyer taught for 27 years at public, private schools, and universities. She was a site principal and County Office Administrator as Director of Professional Development.
She is an expert witness in cases involving supervision and injuries on playgrounds in school settings.
She has authored 5 books on playgrounds and physical education. She has served on a variety of National Committees and State Boards on playgrounds and physical education.
*Special Pricing for school groups and districts are available. Please contact us at 951-245-6970 for additional information and pricing.
After purchasing the course return to this page and sign in to begin course.
[separator style_type="single" top_margin="16″ bottom_margin="16″ sep_color="#cccccc" border_size="2px" icon="" icon_circle="" icon_circle_color="" width="" alignment="center" class="" id=""]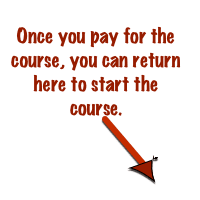 Order Now