A few brave principals across the nation are bringing a long-standing school tradition to an end. They are advocating
Recess Before Lunch
. Recent research shows the number of schools implementing Recess before Lunch is rapidly growing. Kids eat more, waste less food, return to the class calmer, behave better and as a result, instruction time is increased. Sounds great but implementing Recess Before Lunch can be tricky. Attend this free on-demand webinar where we share 5 steps to prepare staff, students, and parents for successful implementation.
"How do I get started?  Some of the best information available online can be found at Peaceful Playgrounds…" – National Education Association
After purchasing the course return to this page and sign in to begin course.
[Student]
We highly recommend that you download CHROME for the taking the course for the best experience.
The online course concludes with a 20 question quiz. Upon passing the quiz each participant will receive a Certificate of Completion for professional development hours and an Open Badge.
In order to gain access to this course, you must register as a user in our system so that a completion certificate will be issued.  A guest checkout will not give you access to the course as you need a login and password to gain access.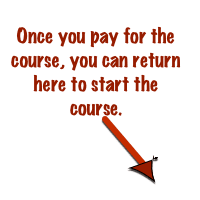 ---
Order Now