The Fitness Fun Zone is a one-of-a-kind evidence-based physical activity court designed to accommodate 1 to 50 individuals of various fitness abilities.
This Fitness Fun Zone outdoor court includes multiple game and activity applications that incorporate fitness and nutrition.
Schools will appreciate the ease of monitoring the activities that address NASPE Fitness Standards 3 and 4 in a manner that's both effective and efficient. Ten minutes is all you need to customize your fitness in a variety of ways that allow for maximum to vigorous physical activity!
A study published by The American Physiological Society revealed that aerobic exercise during childhood is essential to cognitive development.
Being sedentary is associated with poorer academic performance. In contrast, exercise programs have been shown to improve memory, attention and decision-making abilities in the young and old alike.
Fitness Fun Zone is for:

Schools PTA's & PTO's – Parks YMCA's Boys & Girls Clubs Fitness Clubs -Physical Activity Supervisors – Recreation Programmers – Physical Education Teachers – Fitness Coaches Classroom Teachers- Landscape Architects – Sports Coaches – After School Programmers – Health Coordinators – Obesity Prevention Coordinators

Fitness Fun Zone Court:

The Fitness Fun Zone Court represents the core package of materials and includes four activities:
Twelve Fitness Stations
Twelve Jump Rope Stations
Four Corner Court
Nutrition Activity.
This core program is the foundation for a continued expanded line of exciting physical activity and sport specific activities coming soon!
Advantages of the Fitness Fun Zone:
Reminds Everyone of their Fitness Choices
Develops Strength and Endurance
Appropriate training for most sports and movement activities
Can be modified to suit any age, fitness, and health of each participant
Exercises are simple for successful participation
Wide range of circuit activities and games for participant motivation
Fitness Activity for Indoor Use Included
Fitness Fun Zone includes:

Fitness and Jump Rope
Activity Stencils
Fitness Fun Zone Stencils
Jump Ropes, Beanbags, Dice
Site License
Convenient Storage Backpack
Nutritional Cards
Activity Manual
Fold-Out Blueprint
Circuit Training Music CD for 15, 30 & 45 seconds, and 15 minutes continuous play
Instructional DVD
Paint Machine including white spray paint
Fitness Skillastics Activity Kit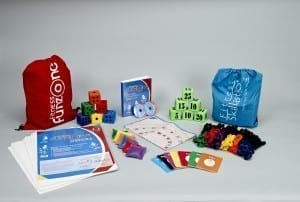 ---
If you are interested in a smaller project check out the Fitness Fun Zone Trail .