Let us Assist you in Writing your PEP Grant Application!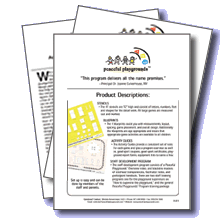 The Carol M. White Physical Education Program (PEP Grant) provides grants to local educational agencies (LEAs) and community-based organizations (CBOs) to initiate, expand, and improve physical education for students in grades K-12. Grant recipients must implement programs that help students make progress toward meeting State physical education standards.The grant is funded on the applicants ability to instruct students in meeting State Physical Education Standards.
PEP grants are awarded to a number of schools every year. Sign up today and let us use our experience in tailoring your application for a PEP Grant.
Visit our special PEP Grant Assistance page filled with resources and materials to assist you in your successful PEP Grant application.