Bullying Prevention Members Area
---
Preventing Bullying: A Manual for Schools and Communities
http://www.eric.ed.gov/PDFS/ED453592.pdf
California Department of Education. The manual reviews bullying model programs and includes a teacher's guide and makes reference to bullying videos, and bullying books for children.
---

To End Bullying Teach Empathy
Empathy toolkit
http://startempathy.org/sites/default/files/attachments/StartEmpathy_Toolkit_Final-web_0.pdf
---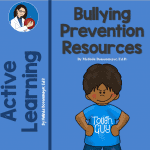 Empathy: The most important back to school supply.
Webpage : http://www.edutopia.org/blog/empathy-back-to-school-supply-homa-tavangar
---


Bullying Prevention: Is Empathy the Key?
---
Why Bullying Programs Succeed or Fail for Your Staff

by Melinda Bossenmeyer, Ed.D.
---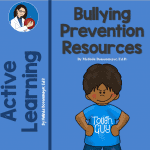 How Teachers Should Respond to Bullying
---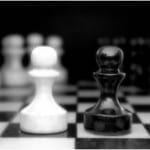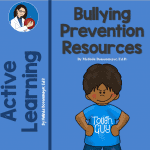 Bullying Prevention: Life Lessons on Good and Evil
---
 Bullying Theme: Education World (October 2010)
http://www.educationworld.com/a_special/bully.shtml
Education World Website looks at the issue of Bullying and How to Stop It. Site includes lessons, student written books, Teaching Tolerance information, Teaching Citizenship Five Activities, Students Stand Tall Against bulling and numerous other resources. http://www.educationworld.com/a_special/bully.shtml
---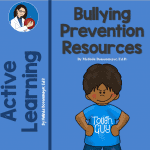 State Bullying Laws
---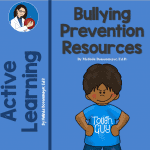 How to Respond to Bullying Poster
---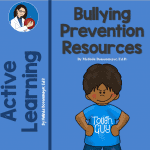 Bullying: A Guide for Educators
http://pubs.cas.psu.edu/freepubs/pdfs/ui367.pdf
Bullying: What educators Can Do About It is a resource developed for the elementary school teacher. It includes activities and tips to prevent or stop bullying.
---
School Climate Questionnaire : Teaching Tolerance
http://www.tolerance.org/images/teach/activities/tt_school_climate.pdf
This simple one-page questionnaire can be used by schools to evaluate teacher and student perceptions about school safety, or as part of larger school-climate assessment that also include interviews, focus groups and other tools. It also can be adapted for use with parents.
---
What is Bullying? A Powerpoint Presentation
http://www2.gsu.edu/~wwwche/Brandy%20Bullying.ppt
This presentation includes what to do if bullied. Developed by a sixth grade student.
---
Don't forget that members can take the Bullying Prevention Course for Teachers and receive a 25% discount.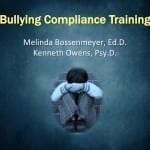 The Bullying Prevention for Teachers online course is designed to meet state bullying prevention training requirements for school staffs.  The course will: 1. define bullying as prescribed by law,  2. give an overview of state legislative requirements,3. provide teacher and staff training on responding to bullying and 4. will give guidance to the district, school and staff responsibilities as defined by legislation.
Order Here   USE COUPON CODE   "mdc25" for discount at checkout.
---
Don't forget that members can download Digital Bullying Prevention products with a 50% discount.
Bullying Prevention Fortune Teller
http://peacefulplaygrounds.com/product/digital-downloads/anti-bullying-fortune-teller/
Use Coupon Code "mdcdp50" for discount at checkout.
---
Bullying Prevention I Spy Game
http://peacefulplaygrounds.com/product/digital-downloads/i-spy-bullying-prevention-activities/
---
Bullying Prevention Posters
http://peacefulplaygrounds.com/product/digital-downloads/anti-bullying-poster-set/