Physical Activity and Academic Achievement
The evidence surrounding the link  between physical activity, physical fitness and academics is growing stronger and more abundant.  This page of articles, research students and information on the brain and academic improvements serves to document this connect.
Catherine Davis – Georgia Regents University Speaking on the Brain and Exercise.
---
Research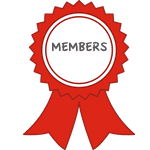 A Study of the relationship between physical fitness and academic achievement in CA schools.  2004 California Dept of Education.
Physical Fitness and Academic Achievement in 3rd and 5th-grade students
Mind and Body: New Research Ties physical activity and fitness to academic success.
Effect of Physical Education and Activity Levels on Academic Achievement in Children.
Relationship of Physical Activity to Brain Health and the Academic Performance of School Children
To gain access to these articles and reports plus lots of other resources on the topic of Physical Activity and Academics go to our member's area. It's FREE.
For a deeper dive into resources for Recess and Physical Education visit our Member's 

Library

.  It's FREE.