School Playground Markings Add Games to Your Playground
In painting  school playground markings the following supplies are necessary: 100 foot measuring tape, paint, playground chalk, snap line, a taut rope on a stake for marking the radius of circles, old cloth for spills, large sticks of chalk for detail work and layout prior to painting.
---
---
U.S. Map Stencil
---
Map Stencil Layout
Locate a section of the asphalt/concrete which is about 27 feet wide by 16 feet high.
Make sure the surface is clean. Sweep and wash if needed.
Unroll stencil sections 1 & 2. Start laying out sections 1 & 2 approximately 15 feet below the top of your cleared area. This will allow you room for Alaska.
Anchor the stencil with masking tape to keep the wind from blowing it around. (Hint: Don't lay out map stencils on a windy day!)
Unroll stencil section 2 below and next to section 1.  Lay out the stencils in order 1-6. Be sure the stamped edges of the sections are aligned and the adjacent edges are close together.
Unroll the rest of the sections in order, so that the final layout looks like the illustration.
Note that there are TWO versions of Alaska off the west coast. The large is done in the same scale as the rest of the states. . . Alaska is enormous. The smaller version is included for grounds which do not have enough room to paint the full-size Alaska. Tape together the sections of Alaska you wish to use. Cut Alaska out and move it above Washington as on the Illustration. Also, move the Hawaiian Islands as shown.
Chalk the holes with white school chalk (recommended), or paint with spray paint.
Remove the stencil.
Connect the dots.
Paint the states  (it's also recommended start painting middle states and work your way out, to avoid stepping on already painted areas)
---
 Painting Tip
---
QUESTION: How do I paint the white line between the states? ANSWER:  Painting the state lines in white is a job for a skilled painter.  It will also double the amount of painting time.  Put simply it is an individual choice.  We see it as nice but not necessary.
---
---
 
Painting the Map
1. Use 100% acrylic paint (stripers paint) or masonry paint. We've found that you will need about 1/2 gallon of each color. If you are using the full-size Alaska, you may want to conserve paint by only painting the outline.
2. Pick out 4-5 colors of your choice. A useful idea is to give each team (of helpers) a color. Give each painter a copy of the color map so they can go to each of their states and begin painting.    It also eliminates the need to ask "What's next?"
3. Helpful items: sponge brushes for the borders, regular bristle brushes to paint states, coffee cans with water to wash brushes, rags, knee pads.
World Map Stencil
Size 20 X 36 feet.
Roosevelt Elementary School Kearny, NJ



---
Tell the Community
Don't forget to prepare a Press Release for the community!
Need some additional information? Take a look at these Resources or try our Feedback form!
Program Grant Writing Template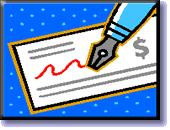 Download a copy of our Program Grant Writing Template. Get  head start on writing a successful proposal for implementing the Peaceful Playgrounds Program in your own school.
41kb
32kb
37kb
27kb
Implementation Guidebook
This guidebook is meant to support you in your implementation process. Careful monitoring and research conducted on the Peaceful Playgrounds program indicates proper implementation is the key factor in accomplishing the outcomes of the program.

Peaceful Playgrounds Implementation Guide
Implementation Guide 5 2013.pdf
NOTE: if you have a popup blocker, please allow it permission to download the file.
Depending on your internet speed, your download should open in a new browser tab
between 3-10 seconds.
 – 
548kb
Playground Implementation Forms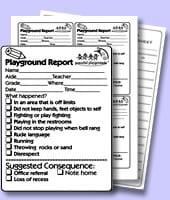 These forms will assist you in organizing and reporting on your playground activity.
This document includes Pad of 4 ready to print "Playground Report" forms and a Peaceful Playgrounds "Equipment Checkout Sheet."

Playgroundforms
playgroundforms.pdf
NOTE: if you have a popup blocker, please allow it permission to download the file.
Depending on your internet speed, your download should open in a new browser tab
between 3-10 seconds.
– 
253kb
For more information on playground safety, contact The Consumer Product Safety Commission  at (800) 638- 2772 or www.cpsc.gov
. You can view the "Handbook for Playground Safety" (pdf) and the "Public Playground Safety Checklist" or get a free copy by writing to CPSC, Washington, DC 20207.