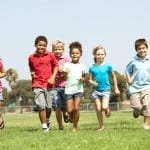 What is Physical Activity?
Physical activity is any bodily exercise that enhances or maintains physical fitness and overall health or wellness. We think of physical activity as burning
energy or calories. For health benefits, physical activity should be of moderate or vigorous intensity, according to the USDA.
Some examples of moderate activities include walking, biking, gardening, and hiking.
Some […]