Who do you think has a greater influence as a role model on health and nutrition: a parent, teacher or young adults? The Consortium to Lower Obesity in Chicago Children (CLOCC), believes its young adults, and they are taking advantage of that fact. They have started a program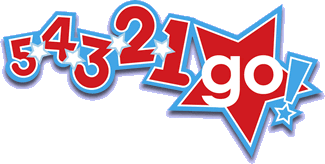 using about 24 high school students to teach nutrition classes to elementary age children.
The classes are being held at various after-school programs and day care centers. The students are teaching students the 5-4-3-2-1 principle, which advocates five servings of fruits and vegetables, four glasses of water, three servings of low-fat dairy products, two hours or less of screen time and one hour or more of exercise daily.
It isn't a surprise to see organizations like this popping up all over the country. We all are very familiar with the term "childhood obesity" and "the obesity epidemic". According to the Centers for Disease Control and Prevention (CDC), about 16% of all children and teens in the United States are overweight. And millions of more children are at risk for overweight. Other reports suggest that the prevalence of childhood obesity is even higher and the solution is good health and nutrition.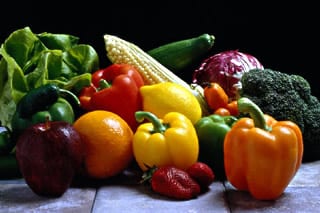 The 2003 CLOCC Annual Report showed that Chicago's kindergarten-aged children are overweight at more than twice the national rate, which is why it's so great this organization is stepping up to the challenge. They have a common goal of protecting Chicago children from the effects of the obesity epidemic. Its primary focus is on children aged three to five years, their caretakers, and those who work with their parents and caretakers.
Peaceful Playgrounds provides the physical activity element needed for weight loss.
Chicago schools have demonstrated their concerned regarding how to get kids active, as well as, how to best teach good nutrition habits. Balancing caloric output (physical activity) with caloric input (nutrition) is a strategy being tested in over 75 schools in the area concerned with the childhood obesity prevention project.
The Consortium to Lower Obesity in Chicago Children
CLOCC has presentations to download, fact sheets about serving sizes, water intake, flyers for promoting healthy concepts with parents, and a variety of website resources. Let me introduce you to some of the gems I've found: I love their chart on water intake. This is one of the clearest guides for children that I've run across.
| Age Range | Adequate Daily Intake of Beverages |
| --- | --- |
| 1 – 3 years | about 4 cups |
| 4 – 8 years | about 5 cups |
| 9 – 13 years | about 8 cups for boys – about 7 cups for girls |
| 14 – 18 years | about 11 cups for boys – about 8 cups for girls |
Unlike many other organizations that are concerned about childhood obesity, CLOCC addresses not only the way nutrition and good health affects your body physically but also emotionally or mentally.
Here's a little excerpt from their free Water Intake for Children brochure:
"Caffeine stimulates children in much the same way as adults. Too much caffeine can change children's behavior by causing nervousness, upset stomach, headaches, difficulty concentrating or sleeping, and increased heart rate and blood pressure."
Fruit & Vegetable Serving Size
One more great find is a beautiful downloadable copy of fruit and veggie serving sizes.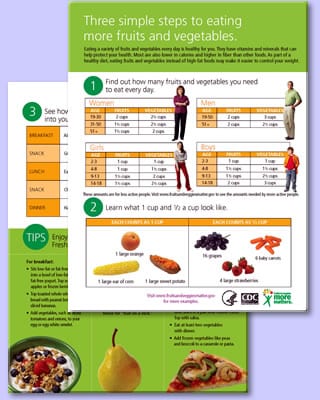 You can easily post this brochure up in your classroom, in the cafeteria while they wait in line to get their food, or print a copy to send home with parents!
I bet they'd find this information useful for meal planning at home!
This is just the beginning and a real quick sneak peek at the resources they have available for free.
Childhood Obesity
The combination of physical activity provided by Peaceful Playgrounds and guiding children towards healthy food choices are two key concepts in weight management and reducing the childhood obesity crisis now facing a growing percentage of American children, families, and communities.
This message was created by the Consortium to Lower Obesity in Chicago Children (CLOCC). 5-4-3-2-1 Go!® is a registered trademark and Copyright © 2004 Ann & Robert H. Lurie Children's Hospital of Chicago. All rights reserved."
San Diego County Office of Education
Instructional Television Presentation
Shaping Up: It's Elementary

Solutions for Childhood Obesity.
PEP Grant Components.
SPARK and Peaceful Playgrounds.
View this 30 minute program…
Related Article
Ten Tips for a Healthier School Lunch
For a deeper dive into resources for Recess and Physical Education visit our Member's Library.  It's FREE.