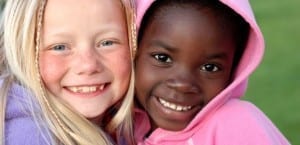 By Caralee Adams, Instructor Magazine
Each day in the classroom kids are being told: "Be quiet. Sit still. Be quiet. Sit still," says Nelly Torres, a parent of a first and a fourth grader in the Chicago Public Schools. "That's because they need their recess."
Torres, 42, still lives in the same neighborhood she grew up in. Back then, kids had recess twice a day. "It taught me how to get along with others-whites, African-Americans. Nowadays, kids don't know how to socialize among other groups," she says.
There was no recess at her children's school until last year when Torres and others lobbied and got a 10-minute break for the kids once a day. "They need to have a chance to burn off some energy," she says. Being able to run around and swing on the monkey bars helps kids better focus in the classroom, maintains Torres-and research backs that up.
Yet recess has been scaled back or cut altogether in a number of schools around the country. The trend can be traced back to the late eighties and was accelerated under No Child Left Behind. Districts under pressure to show academic progress began to squeeze as much instruction into the day as possible. Others eliminated recess because of concerns about safety, lack of supervision, and subpar playground equipment.
But all work and no play for kids has not set well with many parents-and teachers.
Now there is some momentum to bring recess back, fueled by several forces. There's the nation's obesity epidemic and First Lady Michelle Obama's spotlight on childhood health. New brain research is drawing clear links between physical activity and learning. Coaches are setting up new games on playgrounds to make recess run more smoothly. And parents like Torres are banding together with teachers to change policies to bring recess back.
who decides?
The call on recess-to have it, or not, and for how long-is often a local school decision.
About 11 percent of states and 57 percent of districts require elementary schools to provide students with regularly scheduled recess, the most recent study by the Centers for Disease Control in 2006 shows. This is up from 4 percent of states and 46 percent of districts in 2000.
Although not mandated, 79 percent of elementary schools in the CDC survey said they provided daily recess. In 2000, it was 71 percent.
Alarmingly, say recess proponents, about two thirds of principals report taking away recess as punishment for behavior problems or not finishing work, according to "The State of Play" 2009 survey by Gallup for the Robert Wood Johnson Foundation. "It's the kids who have trouble concentrating that need recess more than anybody else-and they are the ones less likely to get it," says Olga Jarrett, a leading researcher on recess and an associate professor of early childhood education at Georgia State University.
Recess has taken the hardest hit in urban areas. You are less likely to get recess if you are African-American (39 percent don't have recess, compared to 15 percent of whites), living below the poverty line (44 percent of poor children don't have recess versus 17 percent of others), or struggling academically (25 percent of kids who scored below the mean on a standardized test versus 15 percent of those above did not have recess), according to research in a 2003 issue of Teachers College Record.
Continued at the Scholastic Website click here.